Winnipeg is home to many small groups of enthusiastic and creative individuals following their assorted obsessions. From live music, to art, to food, this city is full of passionate people who are dedicated to their craft. One of the communities that has seen tremendous growth recently, has been the local beer scene. A couple local breweries have been around for decades in this city, but taprooms have not. In recent years, changing liquor laws have allowed for our local breweries to serve their beers on the premises. With interest growing and taps flowing, the beer-drinking public now has many places to enjoy a refreshing pint in the downtown area. So, we took a beer tour of downtown Winnipeg, to see just what's brewing.
Devil May Care Brewing Company
The newest addition to the downtown brewing scene, Devil May Care began its beer brewing journey on Pembina Highway, brewing out of the facilities at Stone Angel Brewing. But, lucky for us, they recently made the move downtown. Breathing some new life into an old office block on Fort, Devil May Care now has a space all its own to share its products with Winnipeg's thirsty masses. With 16 taps pouring experimental new beers and old favourites, there is sure to be something for everyone.
Nonsuch Brewing Company
Located in Winnipeg's Theatre District, you can find Nonsuch's beautiful space at the corner of Pacific Avenue and Lily Street. With truly unique decor and an enveloping atmosphere, this lounge has an upscale feel. With their full beer menu available, Nonsuch provides options like their Prairie Common or Baltic Porter alongside beers from Vessel, their sister brewery.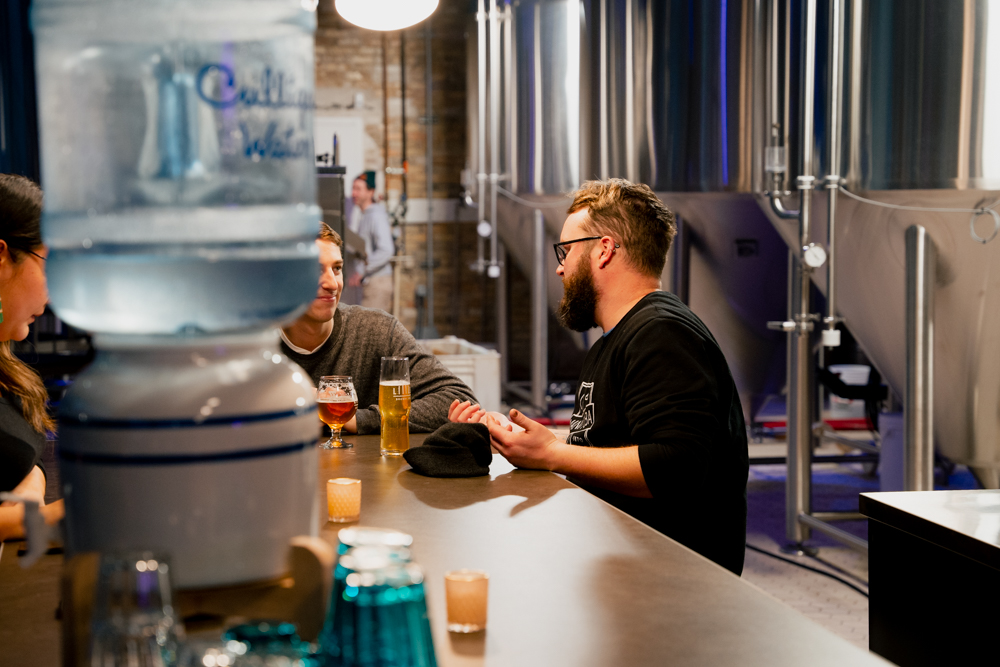 Little Brown Jug
One of the first breweries to establish a location in the heart of the city, Little Brown Jug have been making their 1919 Belgian Ale since they opened their doors in 2016. Located on William and Adelaide St, their taproom looks out upon the Princess St. Campus of Red River Community College. A spacious and open interior, one can admire the rows of tanks and brewing equipment while sipping on some local fares. In the warmer months, their adjacent patio is a great place to catch up with friends after a day of work.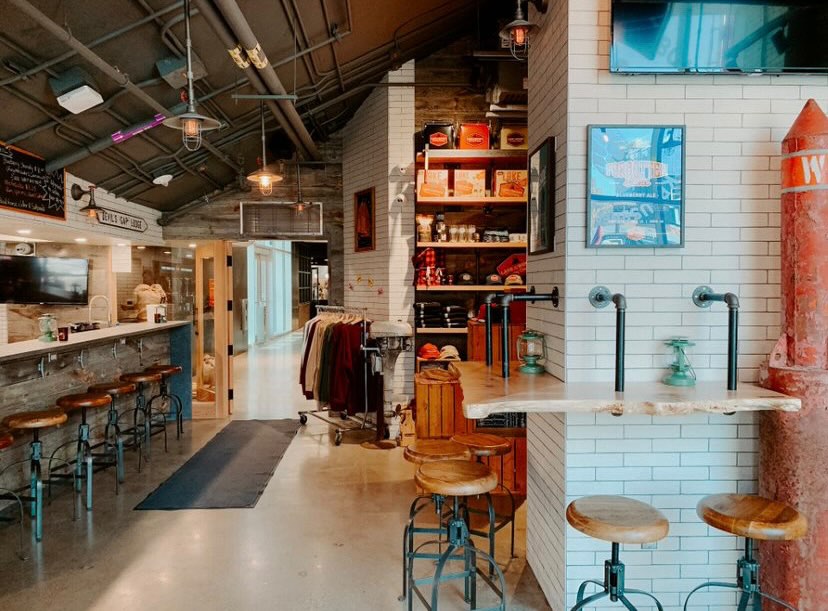 Lake of the Woods Brewing
Nestled between the Canada Life Centre, City Place and the Winnipeg Convention Centre sits the recently constructed Hargrave Street Market. Within this vibrant location is Lake of the Woods brew pub. Those who frequent cottage country can now have a local locale to sit and have a glass of Sultana Gold, fresh and on tap. With windows surrounding the brewing equipment, passersby can catch a glimpse of brewing in action. A good place to have a beer before, or after, any event downtown.
All the breweries are close enough for a night of walking and trying flights. Be it an informal pub crawl or an organized sampling tour of the Downtown and Exchange District, these taprooms are worth the trip. While some might still leave the downtown after work or only show up for Jets home games, these taprooms bring a vibrance to the city. Chances are, there is a beer or cocktail that you had no idea you were missing. You just might find it brewing downtown.