When it comes to Halloween, there's no shortage of ways to embrace the spooky, the eerie, and the downright bewitching. One of the most exciting aspects of this enchanting holiday is transforming your home into a haunted haven that will send shivers down your guests' spines. In this article, we'll take a look at some Halloween decorations that will truly haunt your dreams—in a good way!
1. Sinisterly Stylish Pumpkins
Pumpkins are the quintessential symbol of Halloween, and they can be dressed up in a variety of spooky styles. From intricate carved designs featuring witches, ghosts, and ghouls to elegantly painted pumpkins adorned with metallic colors, these sinisterly stylish gourds will add a touch of class to your Halloween decor. Place them on your porch, mantel, or dining table for an immediate eerie ambiance.
2. Luminous Haunted Lanterns
Illuminate your haunted lair with eerie lanterns that cast mysterious shadows. Consider using black or metallic lanterns with flickering LED candles to create an inviting yet spooky glow. Hang them from trees, line your walkway, or set them indoors to give your space a ghostly ambiance that's perfect for Halloween parties and gatherings.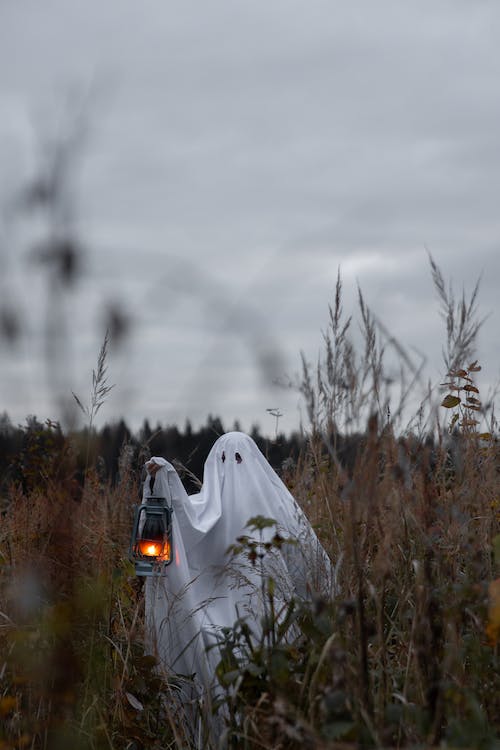 3. Ghoulish Graveyard Scene
Turn your front yard into a creepy cemetery with tombstone decorations. These can be made from foam or cardboard and painted to look old and weathered. Don't forget to add a fog machine for an extra dose of spine-tingling atmosphere. Combine faux spiderwebs, skeletons, and eerie sound effects for an immersive graveyard experience.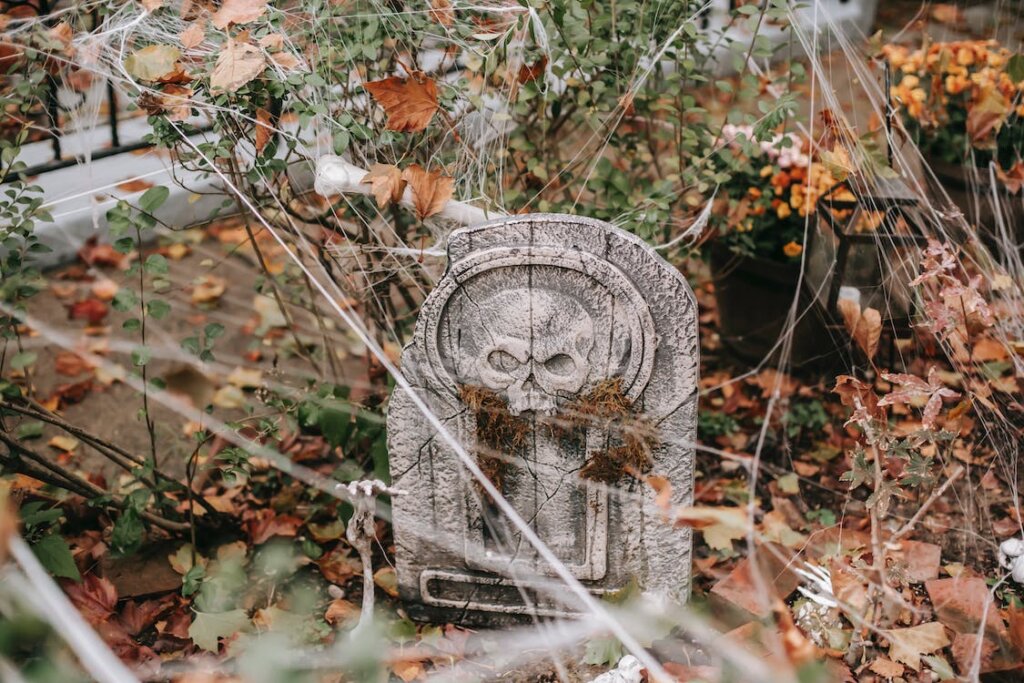 4. Witchy Wonders
Witches are a classic element of Halloween, and there's no shortage of ways to incorporate their mystique into your decor. Create a bewitching scene with broomsticks, cauldrons, witch hats, and spell books. Hang witchy silhouettes on your walls and craft a bubbling cauldron centerpiece for your dining table. Don't forget a pointy hat to top it all off!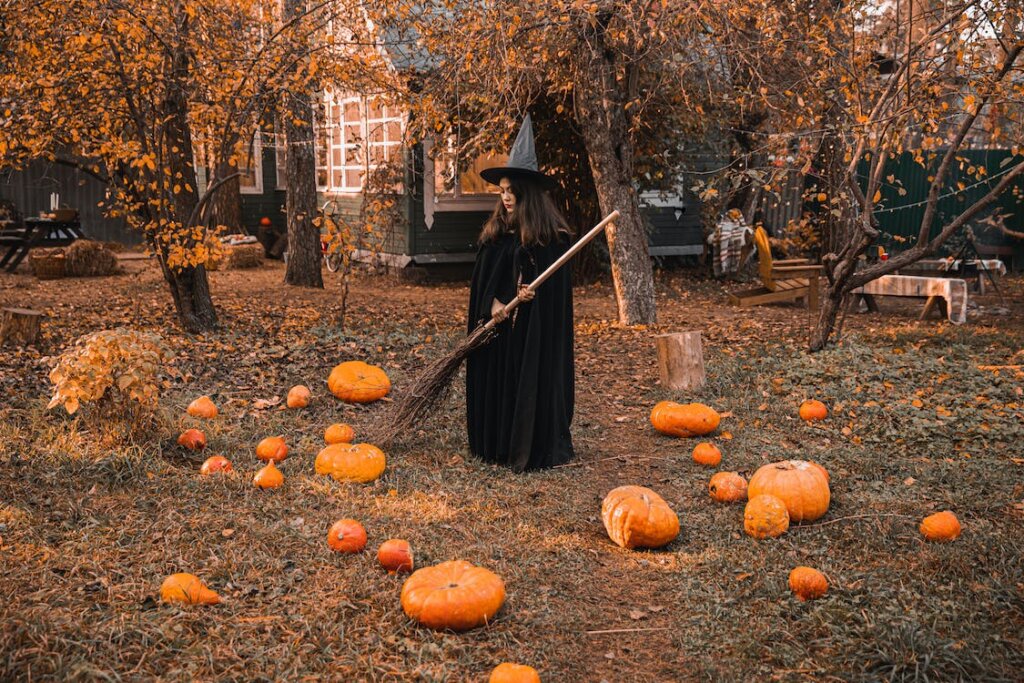 5. Elegantly Eerie Table Settings
Halloween doesn't have to be all about gore and fright. For those who prefer a more refined approach, consider elegant, eerie table settings. Incorporate rich, dark color schemes, elegant candelabras, and vintage silverware. Add blood-red roses for a touch of gothic romance. These sophisticated details will delight your guests and create a hauntingly beautiful atmosphere.
6. Freakishly Fun Yard Inflatables
Yard inflatables have become a beloved tradition in many neighborhoods. Choose from an array of whimsical, creepy, or downright hilarious inflatables, such as giant spiders, menacing monsters, or comical ghosts. They're an easy and eye-catching way to make your home stand out in the neighborhood.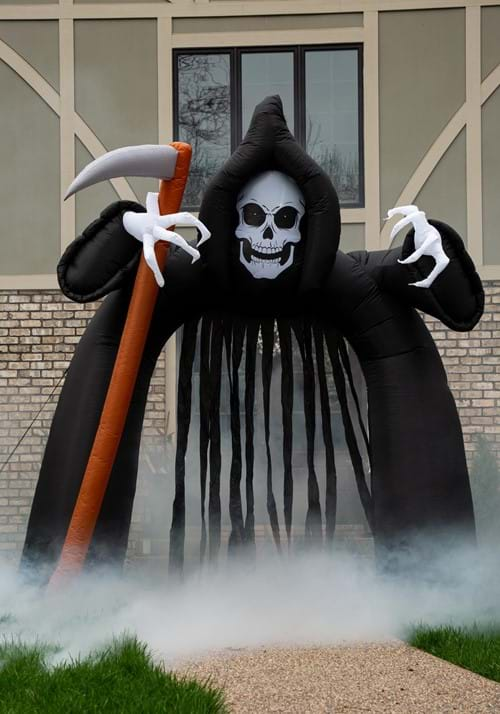 7. DIY Projects for a Personal Touch
One of the best ways to make your Halloween decor truly your own is through DIY projects. Craft your own spooky wreaths, create hanging bats from black construction paper, and make ghostly garlands from cheesecloth. There's no limit to what you can create with a little creativity and a dash of Halloween spirit.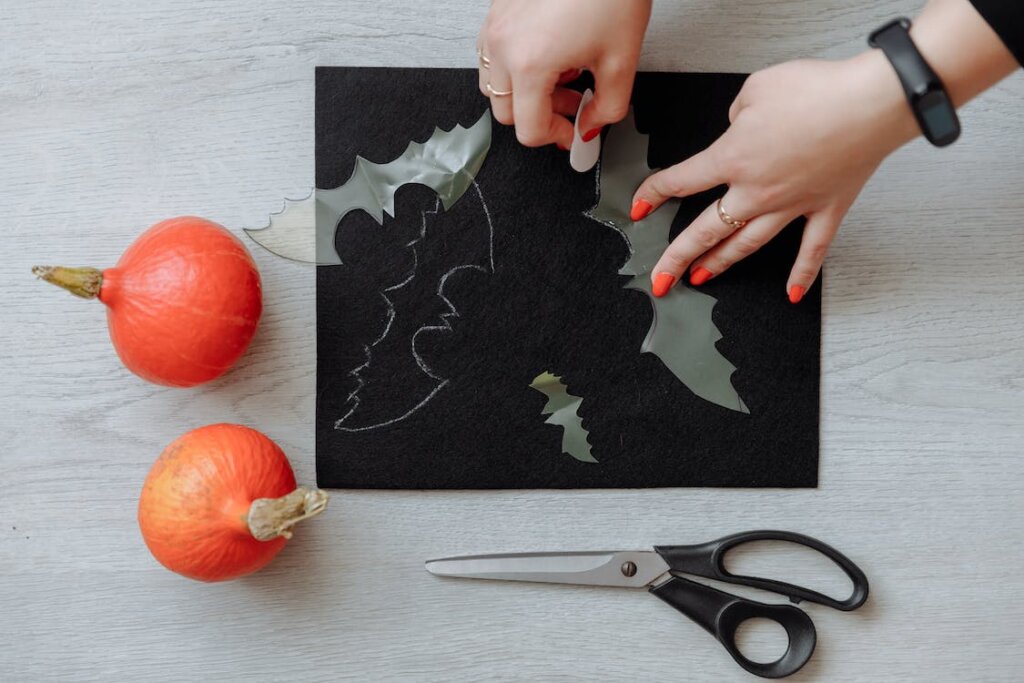 This Halloween, let your imagination run wild and transform your home into a haunt that will leave everyone enchanted. With these decorations that haunt your dreams in a good way, you'll be well on your way to celebrating the spookiest night of the year in style. Embrace the magic, the mystery, and the thrills that Halloween has to offer, and enjoy every spine-tingling moment!