Calgary-based OEB Breakfast Co. opened at 300 Main Winnipeg in July 2022. The chain, founded in 2009, specializes in elevated breakfast dishes that can't really be replicated at home, plus the lighter fare for those who don't want heavy foods before noon and, of course, on-the-go coffee drinks and options like Belgian waffles topped with berries & whipped cream – perfect for your picky little one.
The new location of OEB has an interior that's both modern and inviting, with stylish seating areas perfect for groups and smaller dining tables for 2-4 people! The eggshell-overhang lights and red stools give off a retro breakfast-inspired vibe while still being contemporary.
The Menu
From Farm Fresh Classics to delicious, sweet options, there's something for everyone! They also offer Breakfast Poutine and artisan Bagels, a great choice if you want to start your morning with some Canadian flavor.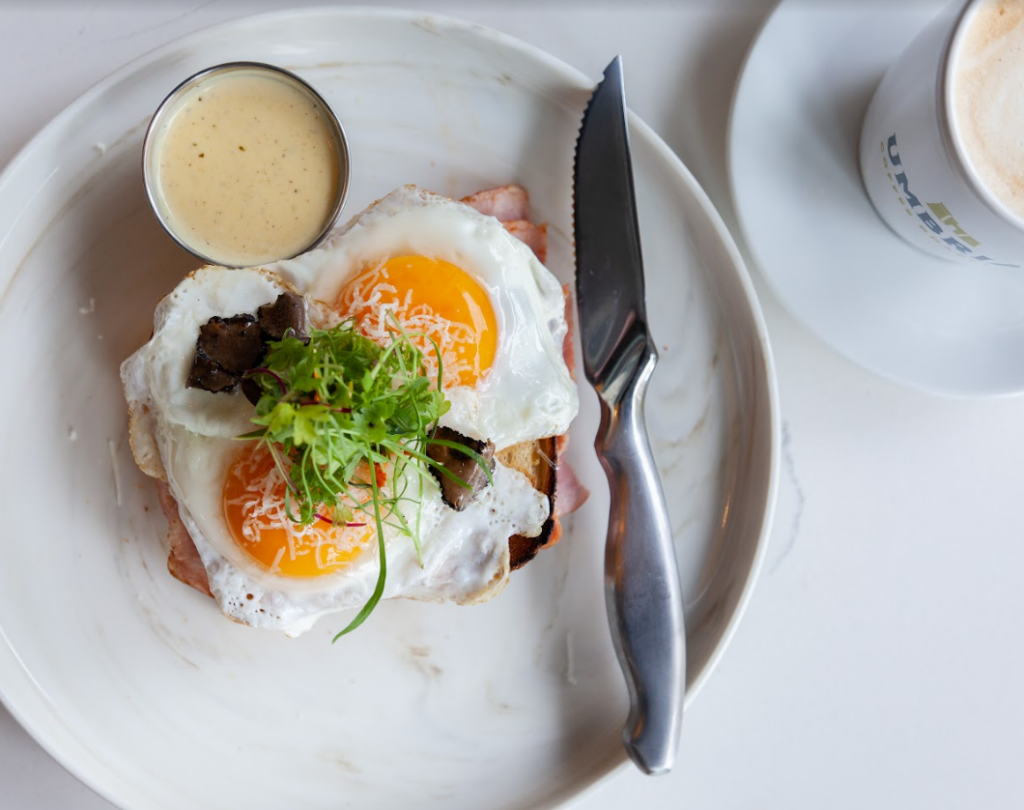 For those who want something more traditional, why not try the classic breakfast with two free-run eggs any style, with herb potatoes fried in beef tallow, a choice of hardwood smoked bacon, Canadian bacon, rosemary ham, blueberry chicken bangers, or maple pork bangers, and artisan toast. A classic with all the sophistication has to offer!
The menu at OEB is so diverse and exciting that it's hard to choose just one item. If you're feeling adventurous, try their Canadian lobster & shrimp crêpe or their Korean Bulgogi benny. Or if breakfast is more your speed, go ahead with The Laks Scram-blettes, served with herb potatoes, fresh fruit, and artisan toast.
Whether you're looking for a refreshing drink or something to cut the Winnipeg cold, the extensive cocktails will help satisfy your taste buds. OEB offers fresh juices and fruit smoothies as well!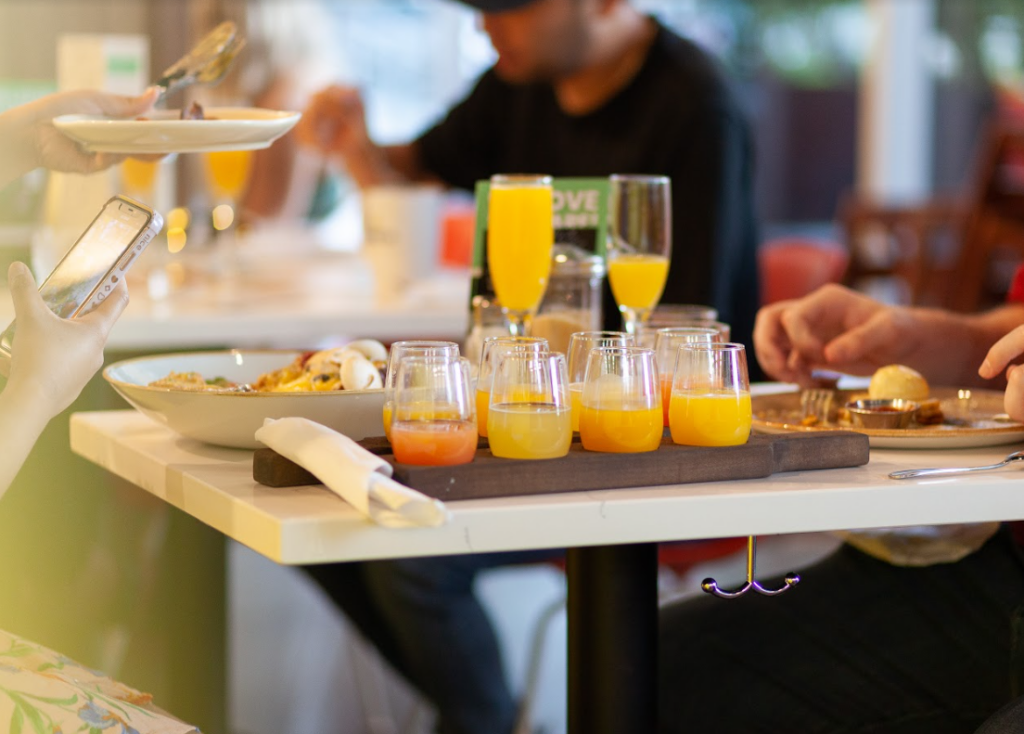 For those who think brunch and mimosas are a great match, OEB has got just what they need with mimosas flights, alongside many brunch cocktails and specialty coffees in both hot & cold varieties, wines, and many beer options.
My review
In 2018, I tried OEB for the first time in Calgary and was amazed by the quality of the food. When they first opened at 300 Main, I went to check their exclusive menu created for the location, and here is what I tried and loved:
Not So Boring Brioche French Toast ($16) features Sri Lankan cinnamon, orange blossom spiced French toast, Quebec maple syrup, and I topped with strawberries (because why not).
At the time, I was trying to slow down on calories, so I ordered a 1 Farm Fresh Free-Run egg ($9) with fresh fruits and my choice of toast. Excellent if you aren't that hungry but still want a tasty breakfast.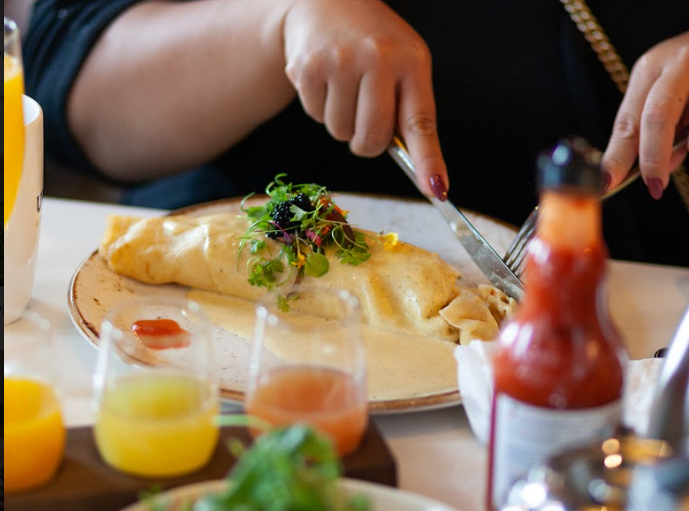 My husband ordered the Huevos In'na Burrito ($8). It comes with Tortillas, charred tomato salsa, fried pinto beans, scrambled eggs, sour cream, chunky guacamole, and blistered shishito peppers. The dish is both delicious and fulfilling!
Not to be missed are OEB's Beef Tallow fried herb potatoes. Perfectly golden, crispy, and delicious. We also enjoyed a yummy smoothie and coffee from Cafe Umbria.
If you didn't visit OEB yet, run! Check them out and elevate your brunch game.